Cottage Real Estate, like so many business models, is evolving at a mind blowing pace that's even hard for those within the industry to keep up too. Gone are the days where the majority of folks would talk to a local Agent, give them some parameters and have the Real Estate Agent come up with a list of potential properties that matched for their particular requirements. Today, in a complete reversal, clients will search for countless hours on Real Estate websites and National Databases and give a list of properties that they feel might make the grade to their agents. And that my friend's, is where the challenge begins.
A couple, let's say from Markham, has done just that. They have done their homework, burned up some bandwidth and have come up with what they perceive to be the top 5 prospects for their dream cottage in Muskoka. They then give that list to their local Real Estate Agent in Markham, the one they used when they bought their condo a few years before. Armed with this information the Agent has 2 choices. They can refer the Client to a local Agent in Muskoka or they can attempt to look after the transaction themselves. If they choose the latter, there are a few things you need to ask because the chances are they will have limited knowledge about Cottage Country Real Estate.
Is any of the Property Environmentally Protected?
A few years ago the province of Ontario introduced "Provincially Significant Wetlands" or PSW's. Don't let the name fool you, they are not necessarily "wet" at all. When they mapped these areas out some very wide brush strokes were used and as a result that perfect lakefront lot you went to look at last weekend may have restrictions so you can't build on it. If there are already structures on the property any additions are generally prohibited as are any alterations to the land. As a matter of fact you can't even legally put a driveway in or cut a tree. Always check with the township to find out what the E/P status is because it is not always put on the listing information and many Agents from large centers will not even be familiar with the term.
2. Is there Legal Access?
Waterfront properties in cottage country by their very nature can have challenges when it comes to access. 50 years ago someone owned some land on a lake and wanted to put up a small cottage but there was no good spot on his property to put the driveway on. He walked over to his neighbor who gave him permission put the driveway over his land which was much flatter. They shake hands, a case a beer was given to say thanks and that was that. Now fast forward to today. The original owner's kids who have inherited the cottage decide they can't afford the taxes and sell it. The new owners arrive for their first weekend and to their dismay there is a locked gate on the driveway. And so it begins. Lawsuits, counter suits, it just goes on and on. Even if there is legal access, is there a private road agreement? If so what does it cost per year? Is it plowed in the winter? Who maintains it? Many times these issues don't come up until after an offer has been accepted and the deal is about to close or worse, after it closes; so you can waste a great deal of time and effort on a non-starter. Access questions like Right of Ways, Shared Driveways and Private Roadways need to be asked at the beginning of the process, not the end.
3. High Water Marks and Lake/River Fluctuation
In my opinion Fluctuation in Water Height / High Water Marks is one of the most overlooked points when purchasing waterfront property. The High Water Mark on navigable waterways is designated by the Ministry of Natural Resources and is generally where the closest permanent perennial vegetation occurs from the waterfront. This is can be key, especially if you intend to do any construction. This, along with the shore road allowance, if not owned, is the base line from the water you need to start from for septic systems installations, new construction and any potential additions. Note that many existing cottages are legal non-conforming. In other words they existed before the rules about setbacks in relation to the high water mark were in place. This can make those same septic system installations and additions or alterations to the structure difficult if not impossible. On the other end of the spectrum, depending on the waterway, you can have the opposite problem. You came up early in the spring, found your dream cottage and bought it right away. As the summer continues you find that the waterfront is slowly moving farther and farther away from the dock. By Thanksgiving you need binoculars to see the water from your deck. Not good. Is the property on a Ministry controlled waterway? If so, are you upstream or downstream from the control dam? It could also be spring fed lake with little fluctuation in water heights at all or a property below a control dam with 2 foot changes in water height in a very short period of time. There are many on-line resources you can tap into such as www.muskokawaterweb.ca/lake-data that can gives a great deal of information including water fluctuations as well as water quality and even data on fish.
4. Septic Systems
Unlike the cities and towns with infrastructure, most cottages have their own septic systems which people from urban centers may not be familiar with. A typical system, depending on the situation, can run from twelve to twenty thousand dollars so it deserves some attention. Find out if it is an approved system that has been inspected by the appropriate governing body for that area and not been installed by a friend with a backhoe in the middle of the night. Older systems can also be constructed with steel holding tanks which in most cases will need replacing. In some situations, if the lot is too small or many times on Islands, there are no weeping beds just holding tanks which can require frequent pumping. In any case, according to CMHC, a properly installed system typically has a life expectancy of 20 to 25 years. If there is any question, a septic inspection by a qualified company is a good idea and may save you from a very messy situation down the road.
5. What is the Actual Land Like?
Kitchens can be updated, new decks built and that pyhcodelic shag rug from the 70s can be ripped up and replaced but if the cottage sits in a swamp it will always sit in a swamp. If watching early morning sunrises is important to you don't buy a North West facing lot because the sun will be rising in the East next week and next year. Many folks purchase a cottage planning to use it later on for a retirement home so things like the slope to the water that may not seem important now can be paramount in a few years. If there are 37 steps to get to the water now there will be 37 steps in 10 years and the nicest cottage in the world won't change that. You may be able to change the cottage but you can't change the land.
We live in an amazing time in history, where an unbelievable amount of information is available to us. It seems logical therefore to leverage this to our advantage. Ask the right questions, do your homework and talk to the right people. Don't let anyone rush you. With a few exceptions, there is usually no reason to be hasty. Take your time, ponder and then ponder some more. For many people, cottage ownership can be the fulfillment of something they have dreamed about for years, a place where generations will congregate and where lasting memories will be made. A few good questions and a little common sense is most certainly warranted and will go a long way in making the process of purchasing it part of those great memories.
By John Fincham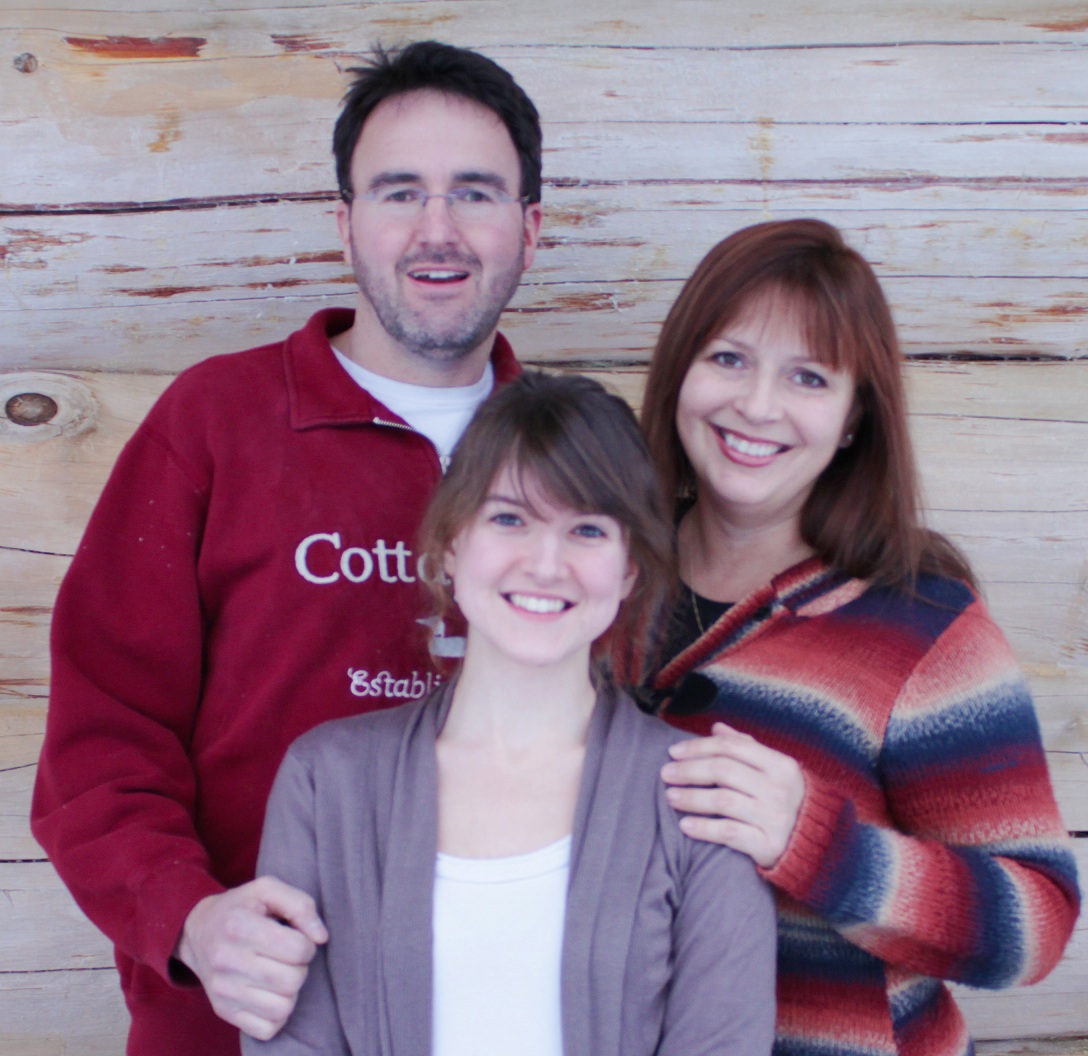 John, Bonnie and Eva Fincham are Sales Representatives with Re/Max Parry Sound Muskoka Realty Ltd. Brokerage. They have a family run office in Magnetawan Ontario in the heart of Muskoka Parry Sound Cottage Country.
www.thefinchams.ca
Google